Mohamed Salah was the subject of an astronomical bid from Saudi Arabia on – European – Deadline Day, and there have been questions about whether Liverpool should sell their club legend.
Thus far, the Reds have held firm. Previous approaches were decisively rejected and although the latest offer reportedly shocked club officials with the sheer size of the financial package on offer – €100 million that could rise to €150m – Liverpool refused to budge.
The Saudi transfer window is, however, still open until September 7. Though the Anfield club will be even more reluctant to sell now knowing that they wouldn't be able to sign a replacement until January, reigning Pro League champions Al-Ittihad could yet return with another, improved offer, with some previously reporting that they could go as high as €200m.
EXCLUSIVE: Arsenal late approach for La Liga star snubbed
In light of the fresh Saudi bid, different opinions about what Liverpool should do with Salah have abounded, but former Arsenal player Paul Merson's comments may just take the cake.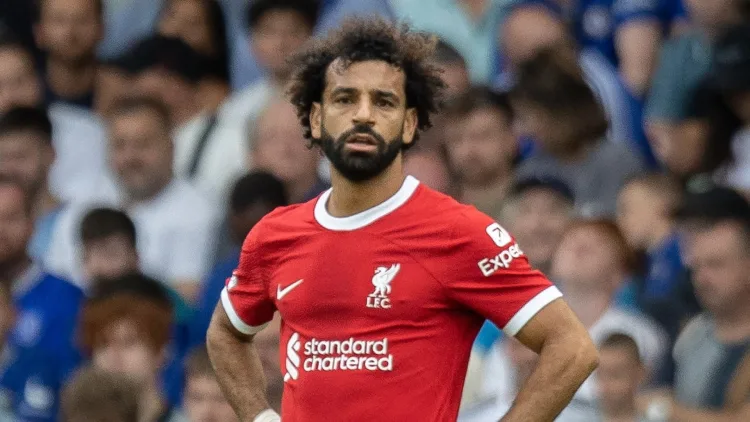 Salah for Saka
The footballer-turned-pundit suggested that Liverpool should sell the 31-year-old Salah to fund a move for 'the next big thing on the right wing,' which he, rightfully, believes to be Arsenal's Bukayo Saka.
"Do they sell him [Salah] for £200 million," Merson said on Sky Sports, "and then in January see if they can get Saka from Arsenal for £150m?"
READ: Four WORLD-CLASS players who could still move
"I'm thinking, right, one person is 31 and I can get £200m – who is the next one in line? Who is going to be the next big thing on the right wing. The next one in line is definitely Saka, he's the best right winger about after Salah. If you were Liverpool you'd be trading in someone who's a bit older for someone who's younger."
"They should rock the boat with Arsenal and say here's £150m for someone. What they've done at Liverpool at the moment is got rid of all the older midfield players and brought in all younger players."