Chelsea have won seven competitive games in 2023; seven wins that have been accompanied by 10 draws and 17 defeats.
Those wins, for context, have come against Crystal Palace, Leeds, Borussia Dortmund, Leicester City, Bournemouth, Luton Town and AFC Wimbledon.
Four of those teams have played in the Championship in the last two years, one currently plays in League Two and one has never finished higher than 10th in the Premier League.
READ MORE: The HUGE list of wonderkids Chelsea have signed under Todd Boehly
The Blues have spent €791.6 million since the beginning of the current calendar year, meaning it's cost the west London club €113m per win and €31.7m per Premier League point in 2023.
From the high of winning the 2021 Champions League final, Chelsea have suffered a huge fall from grace that sees them down in 14th place in the current English top flight standings.
Their transfer strategy has been tailored towards signing the best young talents in world football, with the aim of creating a 100-point team in several years time.
READ MORE: Mudryk needs to learn about football – Mauricio Pochettino
Todd Boehly and Behdad Eghbali believe that by prioritising the development of elite youngsters, they will foster a winning mentality that will breed success.
There has been no evidence of that strategy working yet. In fact, Chelsea currently seem to fall into the same pattern each week – failing to score in the first-half before panicking and fearing another disappointing result. They're in a rut and no fix appears to be working.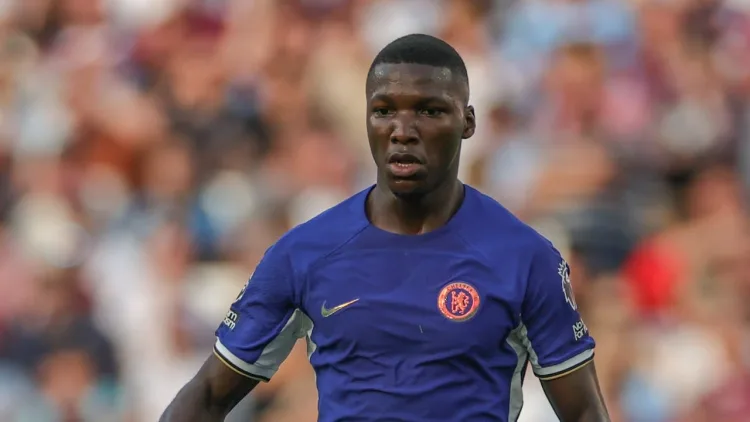 Furthermore, Chelsea's youngsters are learning the feeling of losing right now and that winning mentality is light-years away.
Injuries haven't helped and the Blues seem to be somewhat cursed in that department, but that's little excuse for a club who have spent so much in recent transfer windows.
The problem is, Chelsea have signed too many wonderkids without the necessary experience around them.
A lack of experience
Although Alan Hansen was wrong back in 1995 when he said "you can't win anything with kids", after being asked about Sir Alex Ferguson's Manchester United, the spine of that Red Devils team was still stacked with experience.
The youngsters of Gary Neville, Paul Scholes, David Beckham, Nicky Butt and co were flanked and guided by Peter Schmeichel, Steve Bruce, Gary Pallister and Eric Cantona.
Thiago Silva is the only player of such ilk in the Chelsea squad, along with Raheem Sterling. Even Arsenal fell at the final hurdle last season after navigating the majority of the campaign with one of the youngest squads in the entire Premier League.
Chelsea have not finished with more than 75 points since they won the league under Antonio Conte in 2016-17, so a complete rebuild is perhaps the best option. But so far, they've begun teaching the rest of world football how not to develop young talents.
The strategy deployed by Brighton & Hove Albion has worked wonders and it's clearly one that is admired by the board at Chelsea; as seen by their repeated desire to sign stars from the south coast club.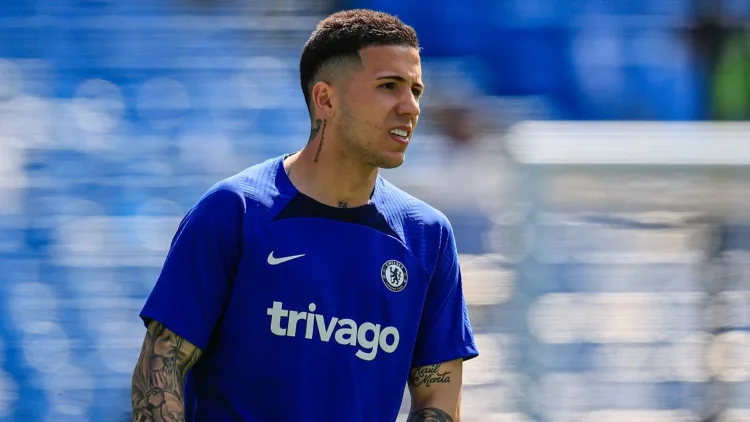 However, Brighton have the freedom to get things wrong and develop – as a club with lower expectations than Chelsea – and they have a world-class coach in Roberto De Zerbi, who has masterminded a system that extracts every last ounce of ability from his relatively cheaply-assembled squad.
Chelsea, on the other hand, demand and expect top-notch performances week-in, week-out and that has not been seen at Stamford Bridge for some time.
The Blues have signed 27 players aged 23 or under since Boehly became owner in 2022. That is not a strategy that will foster the development needed to either turn a profit on those deemed not good enough for Chelsea or help the west London club return to the top of English football.
Of those 27 players, 12 have already made their competitive Chelsea debut, while a further four (Cesare Casadei, Andrey Santos, Angelo Gabriel and Diego Moreira) starred in pre-season.
They haven't been eased into life at Chelsea – like was seen with someone like Julio Enciso at Brighton, for example – but they've been given the responsibility of playing a key role for a struggling side.
It's a bold strategy and one that has not worked yet. Chelsea have relied heavily upon this transfer policy and given the age of their squad, they must persist with this current crop of talents, but it's certainly a risk.
The west London club want success in several years time, but they've sacrificed the present in order to achieve that and their current form has fans worrying about the threat of relegation, rather than dreaming of what this talented, young squad can achieve in the future.