Arsenal have confirmed that Martin Odegaard has signed a new "long-term" contract with the club, marking the end of months of negotiations.
FootballTransfers exclusively revealed as far back as March that Arsenal were in contract talks with Odegaard, who has developed from a promising young talent to one of the best midfielders in the Premier League under the guidance of Mikel Arteta.
MORE: Odegaard to overtake De Bruyne and Silva as the Premier League's top midfielder
The 24-year-old is a central part of Arsenal's project going forward, which is reflected in his new deal, both in terms of its length and the money that the Norway star is set to recoup over its length.
But what are the terms of the contract that the Gunners have been so secretive about?
MORE: Arsenal star Raya with CLEAR message for dropped Ramsdale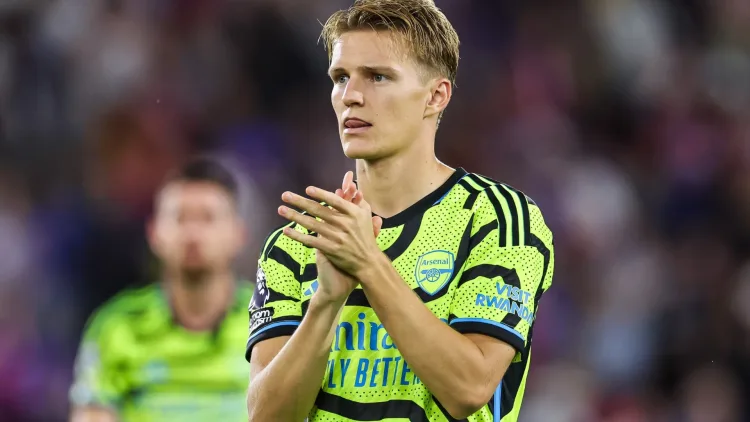 How long is Martin Odegaard's Arsenal deal?
The club have not confirmed the length of Odegaard's contract but the Athletic's David Ornstein has revealed that it is a five-year deal that will run until the summer of 2028. There is no option for an additional year either from the player's side or from the club.
Odegaard has also received a significant pay rise in the new deal. Previously he earned around £120,000 a week, with that fee leaping to something in the region of £200,000 – nearly doubling his wages.
There has been no indication that there are any release clauses in the contract.
It is reported that director Josh Kroenke was a driving force in the negotiations.
Odegaard is the latest Arsenal player to commit himself to the club for the long term, with Gabriel Martinelli starting the trend earlier in the year to be followed by Bukayo Saka, William Saliba and Aaron Ramsdale.
Arsenal's squad is, therefore, looking set for the future, with all the key elements of their first team in place for the long term.