Erik ten Hag was always walking into something of a minefield with Manchester United. It's easy to forget the mess that was there at the time.
Ralf Rangnick had just led them to the club's worst-ever Premier League finish. Cristiano Ronaldo was going rogue, the fans were in a state of despair, the Glazers continued to make foolish moves, and Harry Maguire was emblematic of all the faults on the pitch. Securing a Champions League spot and a League Cup victory last season was special. But the page has turned, and now the idea is for the club to progress on their trajectory this season.
However, there have been a number of off-the-pitch issues that have surrounded the club, and this, of course, has had a knock-on effect elsewhere. There are serious allegations aimed at Antony, which he vehemently denies. The future of Mason Greenwood has only just been sorted (for now), while Jadon Sancho, previously an almost peripheral figure in the shadows, has now become the centerpiece of attention.
READ MORE: Incredible Amrabat injury stat revealed as Man Utd star sits out Brighton clash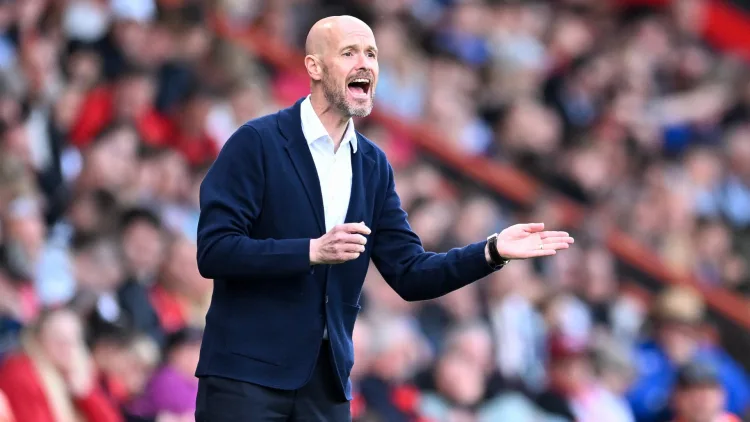 After Man Utd's gutting 3-1 defeat to Arsenal earlier this month, Ten Hag publicly stated that Sancho was not up to the mark in training, and that was why he wasn't selected. Sancho had a retort of his own on social media, claiming he had been used as a scapegoat, before the club – and Ten Hag – decided to banish him from first-team training. His future at the club looks as bleak as ever.
Ten Hag was asked about the situation surrounding Sancho ahead of the club's clash with Brighton. "Strict lines are the point," he said. "It is what the club asked me because there was no good culture before I entered last season. To set good standards; that is what I did. That is my job: to control the standards. It is never [that] someone makes only one mistake [before they are punished]."
READ MORE: Sancho's IDEAL next club wants to end his Man Utd NIGHTMARE
The club was a battleground – players using their own PR to back themselves – the club, in return, taking to their own means of attack. Ten Hag has come in and enforced a hard line – something that was entirely necessary given the culture at the club.
Man Utd vs. Sancho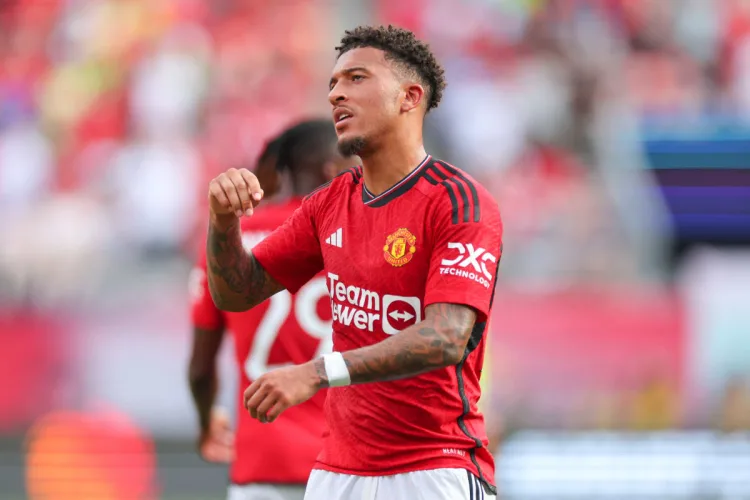 Sancho overstepped that mark, and now he is being made to pay. He has been frozen out of the side as the club briefed, via official channels, the situation. But the trouble is more in what the club has been saying through other means. There have been two weeks' worth of lines to the national press, some of it bordering on defamatory.
A 23-year-old football player, Sancho might be extremely wealthy, but the club, a billion-pound institution, is now pitting against him on the world stage. Regardless of what's going on, this is unacceptable.
Tottenham manager Ange Postecoglou was recently asked about Richarlison after the attacker admitted that he needs psychological help: "I think we do understand it, it is just we ignore it. Who in their life doesn't have something that is stressful? I have lived 58 years now, and there has never been a time in my life where everything is perfect," he explained via Football.London.
"Sometimes I think they fall into the trap to think they are, but they are not. Just because you have money or you are really good at something, life will still find a way to keep a balance, so there will be stuff in there that will be stressful or upsetting, and you've got to deal with that."
It was by chance that such words occurred the same week in which Sancho's situation came to the front-page public attention. Ten Hag does have a duty to succeed, but he also has a duty to care and protect his players. The level of attack that Man Utd has equipped journalists with is becoming unpalatable.
It must stop – whether Ten Hag offers Sancho a branch back into the side or assures that he can move on in January. And a Man Utd coach showing a degree of emotional sensitivity during this stage is something that we could all do with. For to be a big club, you must lead by example, and they have truly failed in that aspect recently.