Oscar Damiani, agent of Lilian Thuram, has recommended the France legend's son Khephren to Real Madrid, he has revealed.
The OGC Nice midfielder has become one of Europe's most sought-after commodities this calendar year. Courted by Liverpool at the beginning of the year and again in the summer, Manchester United eventually joined the race, though neither managed to sign the 22-year-old.
Article continues under the video
The Frenchman recently admitted that he was flattered by the high-profile interest shown in him over the summer, but also stated that he thought remaining with Nice was the best choice for his career at that stage.
The Ligue 1 side are flying high this term and Thuram is once again catching the attention of Europe's elite, with Liverpool and Man Utd yet again linked with the midfielder who is now a senior France international.
Player-turned-agent Oscar Damiani, who represents Khephren Thuram's famous father Lilian and Pierre-Emerick Aubameyang, has spoken about the star and where he believes he should take the next step in his career.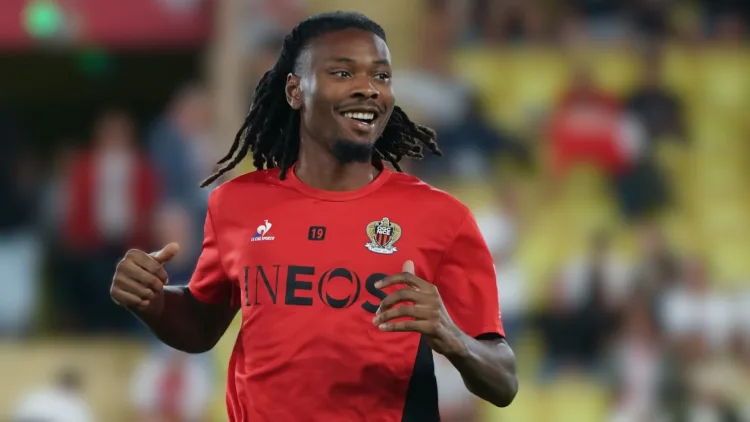 What did Damiani say?
Speaking to Di Marzio, the Italian said: "Khephren is a very technical player and plays all over the pitch. He has more class but less strength than his brother [Marcus Thuram, who plays for Inter]. Although he is very tall (192 cm), he still has to grow muscularly."
"However, French football is very physical and this is helping him improve. Nice is a perfect context for him as good footballers develop there. Where would I see Khephren [fit in] well? At Real Madrid. I recommended him to Carlo Ancelotti."
Regardless of whether he will end up in the Premier League, in Madrid or somewhere else, Thuram's father will always be there to guide him. "Lilian is a present but not intrusive father. He often goes to see [his sons] play and observes them carefully. Furthermore, the two boys have always had high-level professionals around them who were able to look after their interests in the best possible way."