Paris Saint-Germain and France defender Lucas Hernandez has admitted that he would like to play with his brother Theo at club level.
The pair are both seasoned France internationals and Theo even took Lucas' place in the starting XI at the 2022 World Cup after the then-Bayern Munich star suffered an injury in the group stages.
READ MORE: Brazil star hands Barcelona and Man Utd MAJOR transfer boost
However, while Lucas enjoys being in the French national team with his brother, the PSG defender has revealed he would like to play with Theo at club level too.
The brothers were recently interviewed alongside each other by French network Telefoot and Lucas admitted: "It would be great to play at the same club as my brother. We are already doing well in the national team, in a club, it would be even better."
READ MORE: Arsenal, Real Madrid & Barcelona MISS OUT on the 'next Sadio Mane'
Theo and Lucas reunion?
The Hernandez pair both left CF Rayo Majadaho to join Atletico Madrid's youth set-up in 2007, but only Lucas made it into the senior side at Atleti.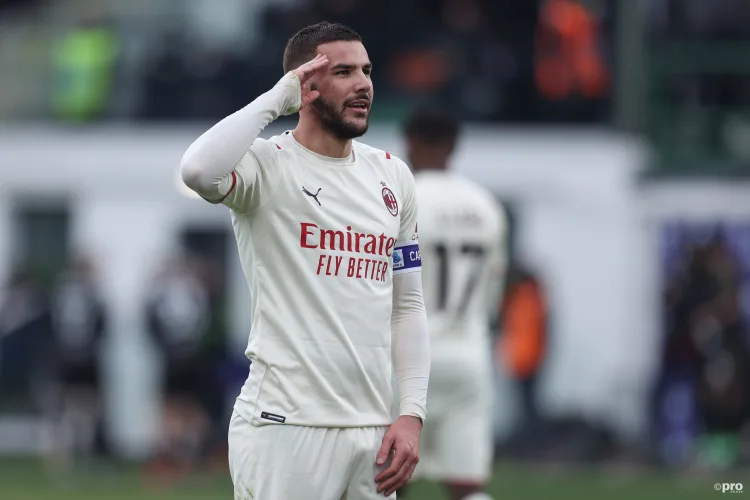 Theo was loaned out to Alaves for the 2016-17 season before Atletico's city rivals Real Madrid spent €24 million to sign him in the 2017 summer transfer window. After 23 first-team appearances and a season-long loan to Real Sociedad, Theo was sold to AC Milan for €22.8m.
Lucas, on the other hand, excelled at Atleti, which convinced Bayern to make him their record signing (€80m) in 2019. That record has now been broken by Harry Kane.
With Lucas Hernandez now at PSG, Nuno Mendes would have to lose his place at left-back were the Parisians to reunite the Hernandez brothers at club level.
Nasser Al-Khelaifi has stated his desire to focus more on building the French core at PSG and Theo would certainly aid that as the country's first-choice full-back.
In 2021, Calciomercato reported that PSG were interested in Theo Hernandez, but talk of a move to the Parc des Princes has quietened since Mendes' move from Sporting CP.