Sofyan Amrabat will miss Manchester United's clash with Brighton on Saturday – but there are no concerns that absence will be a running theme for the midfielder.
Head coach Erik ten Hag has confirmed he will not have Amrabat available for a debut, following the Moroccan's loan move from Fiorentina during the summer transfer window.
Amrabat did not feature against Arsenal last weekend either as there was not enough time to register him as an official Red Devils squad member.
READ MORE: Romano reveals Man Utd's Antony and Sancho transfer decision
He did join up with his Morocco teammates for international duty but withdrew last Thursday as a precautionary measure.
But injuries have never been an issue for Amrabat. During his time as a professional, he has never missed more than three games.
READ MORE: Man Utd to UNLEASH star whose value has INCREASED €50m in a year
Pubalgia was his most severe injury, in which he missed 40 days, but even then, it was only three matches he missed for Fiorentina. He was also injured for 16 days with an ankle injury, but it was just two Utrecht games that he missed as a result in 2017.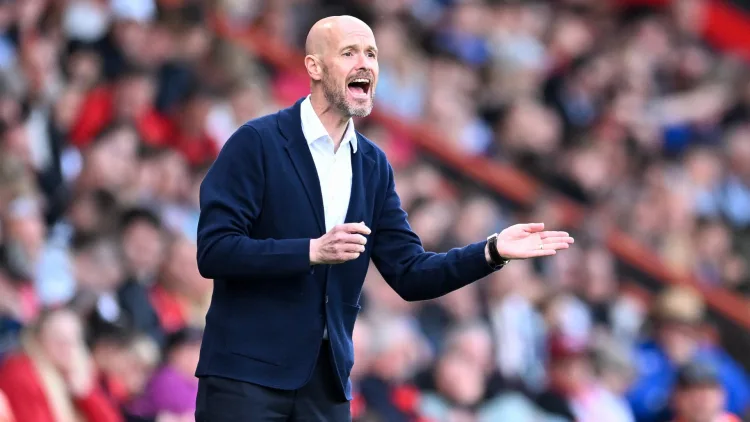 Why is Amrabat not playing?
The 27-year-old is not available for the clash against Brighton owing to a back problem, with Ten Hag confirming that he will not be able to select him.
When asked about whether Amrabat will be left out of the side, Ten Hag said: "Amrabat, he came back unfortunately with the injury, so he will not be available for tomorrow [Saturday], but I think, on the short notice [soon], yes. And I'm sure we will all get joy from them."
"At this moment, neither the nature nor severity of Amrabat's injury is known. United have adopted an unusually opaque approach to informing the media and supporters of any fitness issues, with players often said to be out for 'a few weeks'."