Mauricio Pochettino has admitted that Mykhailo Mudryk needs to understand the game better if he is to succeed at Chelsea.
Mudryk was handed a start in Chelsea's 0-0 draw with Bournemouth on Sunday but once again was a big disappointment.
He was one of the worst players on the pitch before being substituted on 63 minutes.
READ MORE: 'Worst signing we've ever had!' – Chelsea fans FUME at Mudryk
Despite a few bright moments, including a chance created for for Conor Gallagher, he lost the ball a staggering 16 times.
This was the highest average for possession lost – per minutes played – by a Chelsea player on the day.
Pochettino admitted after the match that Mudryk needs to improve his game understanding, but believes he is progressing as a footballer.
What did Pochettino say about Mudryk?
"He is improving. He still needs to learn," Pochettino said.
"He needs to understand the game better, try to be more connected sometimes with the team.
"We need to give the time and tools for him to improve."
It has been a disastrous first nine months at the club for the 22-year-old.
The wideman joined Chelsea for €100 million in January after the Blues hijacked Arsenal's deal for the Ukrainian winger.
READ MORE: Premier League 2023/24 summer transfers: All the Done Deals
However, Mudryk has flopped badly at Stamford Bridge.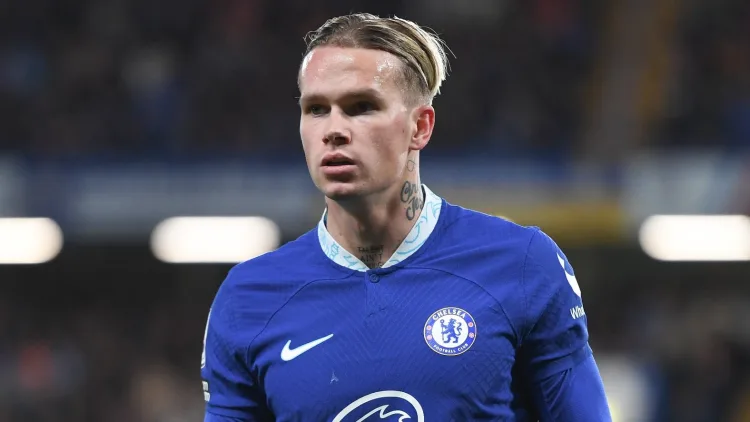 He has managed no goals and just two assists in 21 appearances amidst a string of poor performances.
Mudryk's poor form has resulted in him dropping down the attacking pecking order and he has shown no sign this season of improving.
After returning to the starting XI amidst an injury crisis on Sunday, Mudryk failed to take his chance.