Mauricio Pochettino has doubled down on Chelsea's new transfer policy.
The days of the Blues signing established, world-class players are gone. Under the Todd Boehly regime, Chelsea have begun targeting the planet's best players.
While smart on the face of it, there is a significant risk attached to this approach because there is no guarantee that these players will fulfil their potential. Moreover, Chelsea have endured a high volume of player turnover in recent transfer windows and the club is still feeling the effects.
After signing a whopping 17 players over the summer, new boss Mauricio Pochettino has struggled to consistently get his team firing, with the Blues only beating promoted Luton Town in the Premier League thus far, while losing to West Ham and Nottingham Forest and holding Liverpool to a draw.
READ: Eden Hazard's brother reveals PERFECT club for Chelsea legend
In light of these results, the transfer policy has come under intense scrutiny and former Chelsea goalkeeper Asmir Begovic recently levelled some particularly harsh criticism at his ex-club. "What has happened to Chelsea FC? I remember being in the dressing room around world-class players. Buying from Real Madrid, buying from Barcelona, buying from Bayern Munich, 1694880698 it's like buying from Brighton and buying potential players."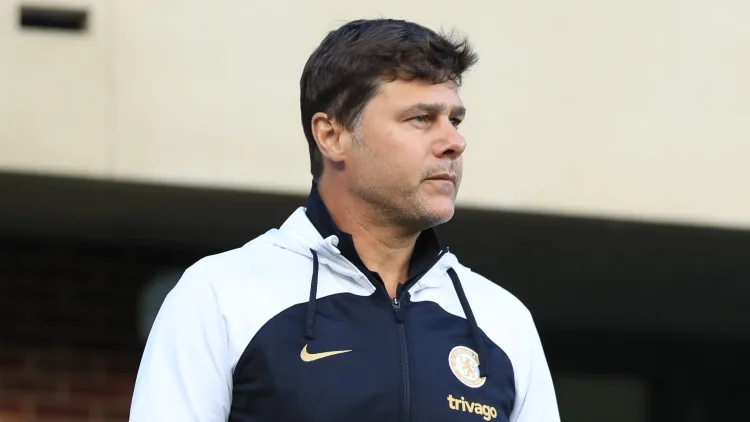 What did Pochettino say?
Pochettino, however, hit back at the doubters while speaking to the media ahead of his side's game against Bournemouth. "They were [once] young also, John Terry was young, Frank Lampard was young, [Didier] Drogba was young," the Argentine said.
"You know better maybe than me, that [today] is a completely different pressure. This is a different Chelsea to what I saw when I was at Tottenham or Southampton. Worse or better? I'm not saying that."
READ: Chelsea's 10 biggest sales of all time
"But it's different pressure. Different circumstances. Now we cannot compare with the past. I think it's not fair. It's a different Chelsea…Today maybe we have the potential of Lampard or Terry or Drogba, but they are young. They need to prove that they can be one of these guys."
"In the past, Chelsea was about [signing] players like Drogba. Now the idea is to buy young people to have the possibility to develop and to build a team. We are in the process of building a team."