PSG are aiming to raid Real Madrid for one of their top young prospects as a "counterattack" for the Spanish club's Kylian Mbappe transfer plan.
Mbappe has long been linked with a move to the Bernabeu and this summer those rumours only stepped up as he went into a public war with PSG over his contract.
The France star was frozen out of PSG's preseason plans and even missed their opening league fixture of the season before being welcomed back into the fold in a tentative manner.
MORE: Kylian Mbappe ends stormy relationship
Although there is speculation that Mbappe may yet sign a new contract with the Ligue 1 champions, Real Madrid continue to lead the race for the 24-year-old's signature.
PSG are not willing to let Los Blancos go unpunished for their attempts to sign their star man and are making plans to launch what Fichajes brands a "counterattack" for Rodrygo Goes.
Ideally, Luis Enrique's side would have moved instead for Vinicius Junior, but with a deal there being described as "complicated" they believe Rodrygo is a more realistic target but still a player with the capability of replacing Mbappe.
The former Barcelona boss is said to have given the green light for a move and PSG are now devising the best way to land the 22-year-old.
MORE: Real Madrid to put 'ANTI-SAUDI' clause into Mbappe contract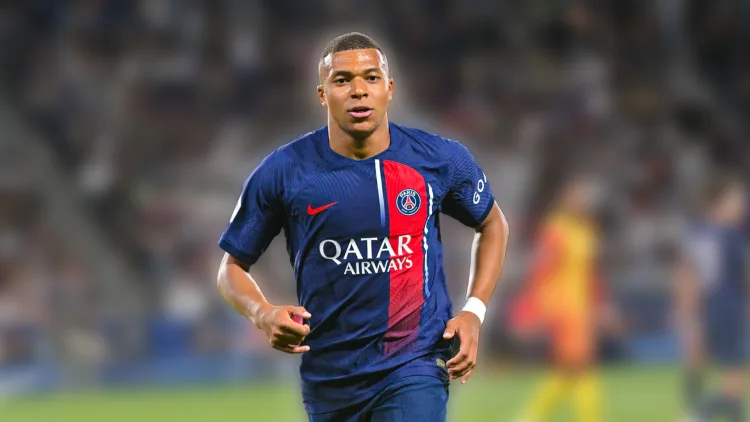 PSG to make €100m Rodrygo bid?
Rodrygo has a release clause at Real Madrid that is worth €100 million, which the French side could trigger in order to land him, though this figure is still seen as the "main obstacle" to a deal.
He has started all four of Real Madrid's matches this season in a centre-forward role and has scored one goal.
Mbappe's arrival would put into question Rodrygo's long-term future at the club, with the France star liable to be given the No.9 position given that Vini Jr fills the left-wing spot that he favours for both club and country.