Real Madrid and Bayern Munich are going head to head for the signature of Xabi Alonso, according to reports.
The former Liverpool midfielder has been in sensational form over in Germany, leading Bayer Leverkusen to an unbeaten start to their campaign so far.
And Mundo Deportivo have reported that now a number of elite sides are looking to the Spaniard as a possibility for their next head coach.
READ MORE: Mbappe to Real Madrid? Thierry Henry addresses transfer rumours
Real Madrid are focused on finding a replacement for Carlo Ancelotti next year when his contract ends.
It's thought that the Italian will become Brazil's new coach, but so far nothing has been signed and sealed. There are suggestions that Alonso is the number one target for the club, but Los Blancos will have to contend with other clubs.
READ MORE: Premier League managers: Full list of current bosses as Ten Hag battles Sancho
Indeed, German outlet Bild reports that Bayern are very attentive to Alonso's future and are eyeing him as a replacement for Thomas Tuchel.
Alonso has also been linked to the Liverpool job for when Jurgen Klopp departs. The former player has earned legendary status among those at Anfield, and he is proving that he has the credentials to fulfil the role in the future.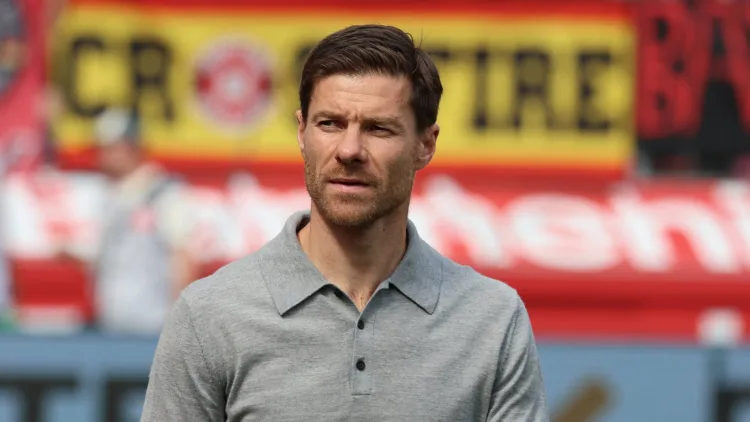 Alonso's trajectory
After a successful stint with Real Sociedad B, Alonso earned a job at Bayer, joining them in October of last year on a two-year deal.
He guided the side second from bottom after eight Bundesliga games to sixth place in the league, while also achieving a spot in the Europa League semi-finals.
Alonso then put pen to paper for another deal, extending his contract with Bayer until 2026. Bayer held the Bundesliga champions Bayern to a 2-2 draw on Friday night, meaning their unbeaten run continues.
The club sit top of the table, having won three games and drawn one.