Manchester United are arguably the biggest club in world football and have spent accordingly.
The Red Devils have consistently been among the top spenders in the transfer market, signing the likes of Antony, Paul Pogba, Jadon Sancho and Rasmus Hojlund for huge fees in recent years.
With that, United have also been able to sell players for significant amounts.
Here are the top 10 sales Man Utd have made in their history.
10. Daley Blind – £16m (Ajax, 2018)
Blind was relatively uninspiring during his time at United. A consummate professional with a cultured left-foot, he sometimes struggled with the pace of the Premier League.
The fact Blind was continually switched from centre-back to left-back didn't help matters either.
After a spell away from Ajax, he would return to the club for £16m in 2018 as Man Utd actually made a profit on him.
9. Danny Welbeck – £16m (Arsenal, 2014)
If Welbeck didn't come through the Man Utd academy he likely would have left the club long before he did.
A decent, athletic player on his day, Welbeck's career has been ravaged by injuries and Arsenal fans' eyebrows were raised when Arsene Wenger sanctioned his purchase on summer 2014 deadline day.
He has since left Arsenal to play for Watford and now Brighton.
8. Jaap Stam – £16m (Lazio, 2001)
Ferguson would later admit that one of his biggest regrets as Man Utd manager was agreeing to sell Stam to Lazio in 2001.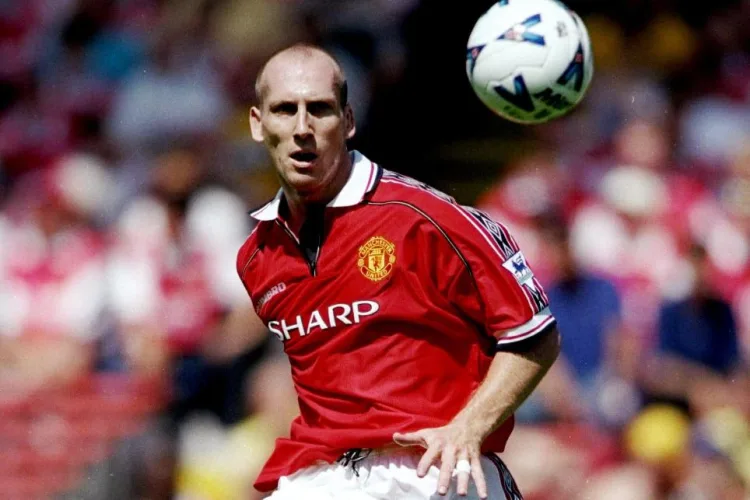 The big Dutchman was one of the best centre-backs in the world at the time, but the pair fell out over comments made in Stam's autobiography.
Lazio got him for £16m which was an absolute steal.
7. Memphis Depay – £17m (Lyon, 2017)
Signed for £25m, big things were expected of Memphis upon his move to Old Trafford, but he failed to deliver on such expectations during his short spell at the club.
Given the famous No.7 shirt, the Dutchman couldn't live up to the prestige of those before him, scoring just two Premier League goals in his only full campaign at the club.
Memphis failed to perform on the Old Trafford pitch and United failed to recoup much of the fee they had paid for him, selling to Lyon for around £17m in January 2017.
6. Morgan Schneiderlin – £20m (Everton, 2017)
Schneiderlin, though a serviceable midfielder, was never United quality so it was no surprise that he only lasted two-and-a-half seasons at Old Trafford before being moved on at a loss.
The Frenchman wasn't great at protecting the Man Utd defence or particularly creative either and was eventually sold to Everton.
5. Daniel James – £25m (Leeds, 2021)
Daniel James signed for the Red Devils from Swansea in the summer of 2019 for a fee of £15m plus bonuses.
However, despite being one of the fastest players in the Premier League, the Welsh winger never really flourished at Old Trafford.
He scored just six Premier League goals in two seasons before United sold him to Leeds for an impressive profit.
4. David Beckham – £25m (Real Madrid, 2003)
Beckham was already a global superstar when Real Madrid decided to make him the next Galactico with a £25m purchase in 2003.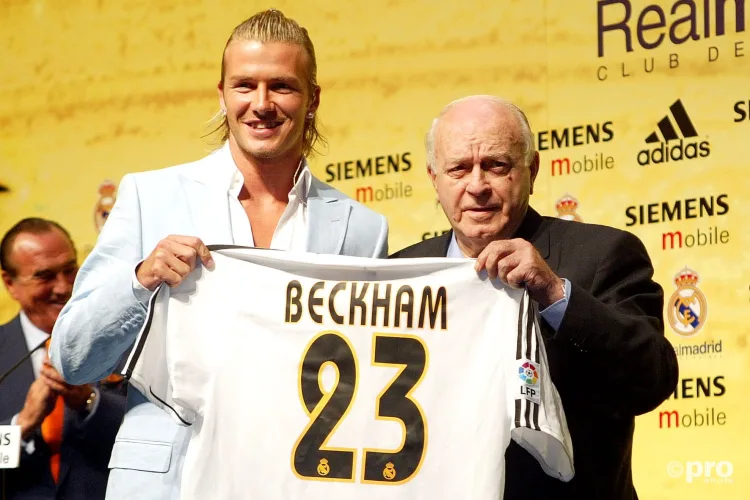 The England star had already achieved everything possible with Man Utd, including a continental treble in 1999, and as his relationship with Ferguson soured, a departure seemed increasingly likely.
He very nearly joined Barcelona that summer before they opted to sign Ronaldinho instead.
3. Angel Di Maria – £55m (PSG, 2015)
On the face of it, the signing of Di Maria in the summer of 2014 made perfect sense. He was their record transfer at the time, at £59m, having just helped Real Madrid to the Champions League with a Man of the Match performance in the final.
There were similar issues to Juan Sebastian Veron in that he struggled to adapt to his surroundings, and his house being burgled certainly didn't help him settle.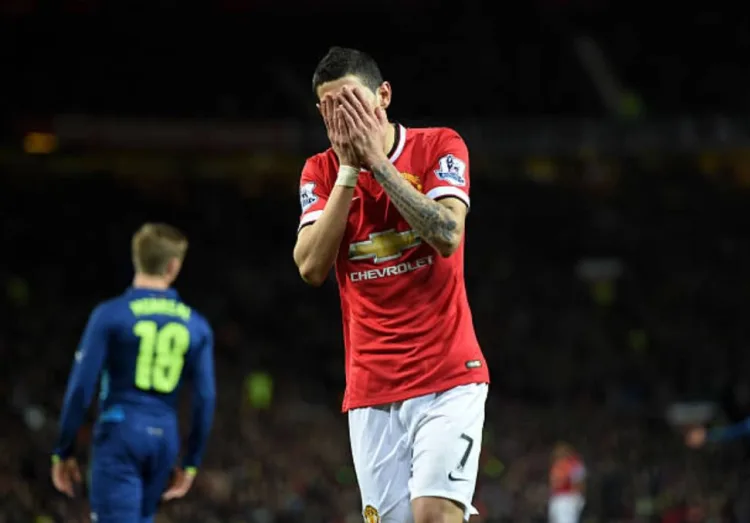 But if Louis van Gaal expected Di Maria to lead the team into a new era, he signed the wrong player. Having played alongside Cristiano Ronaldo and Lionel Messi, he impressed away from the limelight and struggled with the pressure of being the club's main man.
He was sold to Paris-Saint Germain after one season.
2. Romelu Lukaku – £68m (Inter, 2019)
Few at Man Utd would admit it, including then-manager Ole Gunnar Solskjaer, but the decision to sell Lukaku at a loss to Inter was probably a poor one.
The Belgian went on to take Serie A by storm and was key in Inter halting Juventus' decade-long dominance of Italian football by helping the Nerazzurri win the 2020-21 Scudetto.
Under the correct management, Lukaku could have found his best form at Old Trafford instead of Italy. He returned to Chelsea and then returned to Inter – and is now at Roma.
1. Cristiano Ronaldo – £80m (Real Madrid, 2009)
It seems difficult to fathom somebody outgrowing United, especially in the club's Ferguson-led heyday, but this was Cristiano Ronaldo's situation in 2009 when he left the Red Devils in a world record transfer to Real Madrid.
He was already a Ballon d'Or winner by the time he arrived at the Santiago Bernabeu, but he continued to get better, leaving goalscoring records in his wake.
Ronaldo is Real's greatest ever goalscorer, both in La Liga and the Champions League, and will go down as one of the greatest players in the history of the sport.
He moved on to Juventus in 2018 before clinching a sensational return to Man Utd in the summer of 2021. This time, however, he departed for free after a controversial mid-season exit from the club in 2022-23.