Italian giants Inter are not only one of the most successful clubs in Italian football but the famous blue and black stripes of the Nerazzurri make them one of the world's most popular clubs as well.
As such, a number of the sport's finest stars have walked through the club's doors and plied their trade at the San Siro.
READ MORE: Leeds United's 10 biggest sales of all time
But, like every club, Inter have had to bid farewell to said stars if the right kind of money is offered up in the transfer window.
FootballTransfers lists Inter's 10 most expensive departures.
READ MORE: Liverpool's 10 biggest sales of all time
10. Hernan Crespo – €26m (Chelsea, 2003)
When Roman Abramovic took ownership of Chelsea in 2003 the club quickly went on a spending spree to bring the Blues up to the level of the other elite Premier League sides.
Inter were criticised by Crespo's former strike partner Christian Vieri after the club sanctioned the move as he was upset that the team were clearly weakened after the Argentine's departure.
Following the spell with Chelsea, Crespo would return to Italy on loan with Milan before eventually returning to Inter, where he would score 20 goals in the 2006/07 campaign.
9. Samuel Eto'o – €27m (Anzhi, 2011)
At the start of the 2010s a new football superpower started to rise in Russia in the form of Anzhi Makhachkala.
Backed by billionaire owner Suleyman Kerimov, the club invested hundreds of millions in player transfer and wages to try and not only conquer Russia but make an impact in Europe, too.
When Eto'o signed with Anzhi he became the world's highest paid player, earning €20m after tax.
That was until Kerimov decided to pull the plug on his investment, which led to a firesale of all the previously acquired superstars.
8. Mario Balotelli – €29.5m (Man City, 2010)
Forever an enigma, Balotelli fell out with Inter head coach Jose Mourinho, the Inter fans, and even some of his team-mates before he eventually left the club in 2020.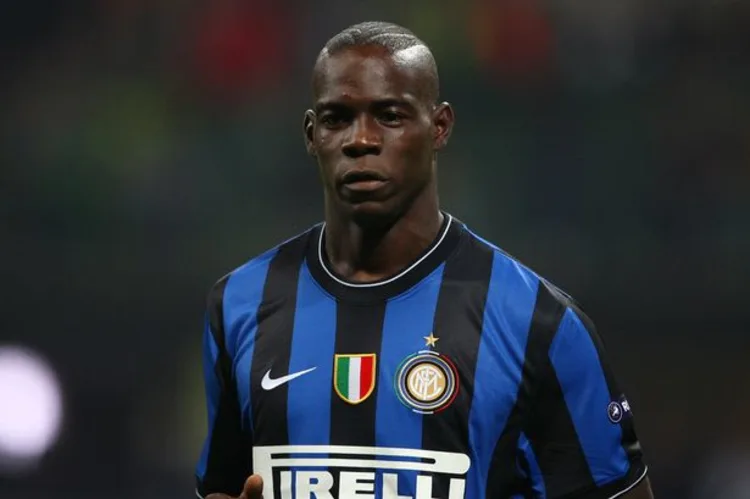 After one incident in which he through his Inter shirt to the floor in frustration, he was confronted by fans afterwards.
All of the drama eventually led to Balotelli leaving Italy altogether after Roberto Mancini's Man City came calling.
The Italian would return to the city with Milan a few years later, though.
7. Mateo Kovacic – €38m (Real Madrid, 2015)
It seems that Mateo Kovacic ultimately needed the platform of Stamford Bridge with Chelsea to find his best form, as even though he played for two of Europe's biggest clubs before in Inter and Real Madrid, he was in and out of the team, particularly in Spain.
Remarkably, Kovacic has three Champions League medals to his name after winning three in a row with Los Blancos.
But, he played a minimal role in all three victories which is why he was more than happy to leave for Chelsea on loan, who eventually made the switch permanent.
6. Ronaldo – €45m (Real Madrid, 2002)
Though not at the peak of his powers, Ronaldo was still one of the very best players in the world when Real Madrid decided to make him the next Galactico.
Coming off a starring display at the 2002 World Cup in which he scored two goals in the final versus Germany, Los Blancos made him a primary target to link up with the likes of Luis Figo, Raul, and Zinedine Zidane.
Even though Ronaldo was a phenomenon, his major injury issues while at Inter meant that receiving a fee of €46m at the time probably represented a good piece of business.
The Brazilian is still, of course, idolised by Inter fans.
5. Mauro Icardi – €50m (PSG, 2020)
PSG will probably be lamenting the fact that they already had an agreement in place to sign Mauro Icardi for a huge €50m fee after initially taking him on loan from Inter.
The Argentine has not lived up to his price tag in PSG and scored just 11 league goals in two years after the transfer was made permanent before being loaned out to Galatasaray.
Sadly for Icardi, his best moments undoubtedly came in an Inter shirt when he was banging in the goals at San Siro.
He did never fit the mould of a captain, though, and after falling out with the club's Ultras the writing was on the wall.
4. Andre Onana – €52.5m (Man Utd, 2023)
Shot-stopper Andre Onana bid farewell to the San Siro after just one season, but Inter must have been delighted when Manchester United wrapped up the move. After signing him for nothing, they managed to flip the Cameroonian for €55m.
Onana performed exceptionally as Inter marched to the Champions League final in 2022/23, but all good things must come to an end.
Red Devils boss Erik ten Hag was keen to reunite with his former Ajax prodigy after David de Gea was essentially pushed out of Old Trafford and Onana is expected to be a huge success in Manchester.
3. Achraf Hakimi – €68m (PSG, 2021)
After a season that undoubtedly confirmed him as one of European football's finest full-backs, PSG were more than happy to sign Achraf Hakimi for a fee of €68m.
The Moroccan was a massive hit at Inter following his move from Real Madrid and was the perfect player in Antonio Conte's 3-5-2 system with marauding full-backs.
However, the club were in a desperate financial state due to the pandemic and other costs after the 2020/21 season which meant at least one star player had to be sold.
Hakimi ended up leaving, but he wouldn't be the last to depart that summer.
2. Zlatan Ibrahimovic – €69m (Barcelona, 2009)
In what will go down as one of the best pieces of business in Inter's history, they received €69m PLUS goal-scoring machine Eto'o for Zlatan Ibrahimovic in 2009.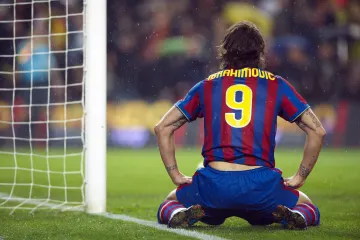 The Swede was a star in Milan, but this kind of deal became too good to turn down as Ibrahimovic left for Camp Nou.
From the money gained for Ibrahmovic, not only did they get Eto'o, but it allowed the club to sign Diego Milito and Wesley Sneijder, all three players whom would play a massive role in Inter winning the treble in 2009/10.
Ibrahimovic would eventually join Inter's fierce rivals, leading Milan to their first Scudetto in 11 years.
1. Romelu Lukaku – €113m (Chelsea, 2021)
In the summer of 2021, Chelsea were in desperate need of a new striker and in that moment they turned to a former player to help them out.
Unfortunately for the London side, Romelu Lukaku and his club at the time weren't entirely desperate to oblige, so Chelsea ended up having to break their own transfer record to bring the Belgium international back to the club that had developed him.
In total, Chelsea paid no less than €113m on Lukaku, making him their record signing and Inter's record departure in one, fell swoop.
The move became even more astonishing after Lukaku re-joined Inter on loan just one year after returning to Chelsea following a poor season with the Blues.