Women's football may have experienced huge growth over the past decade, but the finances in the game still cower in comparison to the men's game.
Of course, TV rights deals and the number of spectators watching matches and buying merchandise attracts far greater sums in men's football, but women's soccer is receiving a slow and steady increase in attention and money.
According to Forbes, Cristiano Ronaldo is the highest-paid football player in the world in 2023, with the Portuguese international taking home a ludicrous annual salary of over €200 million at Al-Nassr.
MORE: The 10 most expensive WSL transfers of all time
The Saudi Pro League has pumped money into the sport, with some of Europe's biggest names moving to Saudi Arabia thanks to the insane wages they've been offered.
The women's game starks in comparison, but the highest earners in the sport still earn a decent chunk more than the average worker.
While Ronaldo earns more than €200m a year, the highest-paid female footballer is Chelsea's Sam Kerr on a reported €480,000 per annum.
The Australian international has been widely recognised as one of the game's best players for years, although she is still yet to win the Ballon d'Or. She finished third in both 2021 and 2022, with Barcelona's Alexia Putellas winning in both years.
MORE: What are the most expensive women's football transfers of all time? The 50 highest fees in history
USWNT legends Alex Morgan and Megan Rapinoe may be entering the twilight of their careers, but they are second and third on the list of the best paid women's footballers. Morgan earns a reported €432,000 per year at San Diego Wave, slightly ahead of Megan Rapinoe's €430,000 annual salary with OL Reign.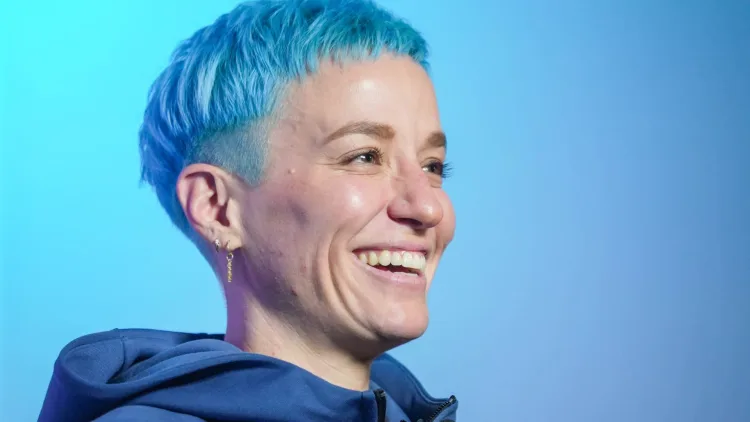 Fellow American Julie Ertz is fourth on the list thanks to her reported yearly wage of €414,000 at Angel City.
Ada Hegerberg, the first ever winner of the Ballon d'Or Feminin in 2018, is the fifth highest paid female football player on the planet. She is reportedly on a €409,000 a year contract at Lyon.
Brazilian legend Marta holds the record for the most goals scored at the World Cup – both men's and women's – with 17 and despite approaching the end of her career, she is still the sixth highest earner in women's football, according to reports. She is said to earn €396,000 per year at Orlando Pride.
France midfielder Amandine Henry is the seventh highest earning female footballer, with her €369,000 yearly salary narrowly edging out international team-mate Wendie Renard's €367,000.
Christiane Sinclair (€355,000) and Trinity Rodman (€262,00) complete the top 10.
The top 10 best paid women's football players
| Player | Club | Annual Wage |
| --- | --- | --- |
| 1. Sam Kerr | Chelsea | €480k |
| 2. Alex Morgan | San Diego Wave | €432k |
| 3. Megan Rapinoe | OL Reign | €430k |
| 4. Julie Ertz | Angel City | €414k |
| 5. Ada Hegerberg | Lyon | €409k |
| 6. Marta | Orlando Pride | €396k |
| 7. Amandine Henry | Angel City | €369k |
| 8. Wendie Renard | Lyon | €367k |
| 9. Christine Sinclair | Portland Thorns | €355k |
| 10. Trinity Rodman | Washington Spirit | €262k |
How much are women's footballers paid?
Much like with the men's game, women's footballers are paid vastly differently depending on their quality, age, marketability, and several other factors.
Sam Kerr (Chelsea) is the best paid women's football player, with an annual salary of €480,000.
However, most teams in the third tier and some teams in the second tier of women's football in England are not even professional, meaning players are forced to juggle playing football with a full-time job. Some receive travel expenses, but many are not even paid to play football.
Why are women's footballers paid less than men?
Women's football is currently a world away from the finances involved in the men's game. That is largely because of the disparity in popularity and therefore the gap in TV rights deals and merchandise sales.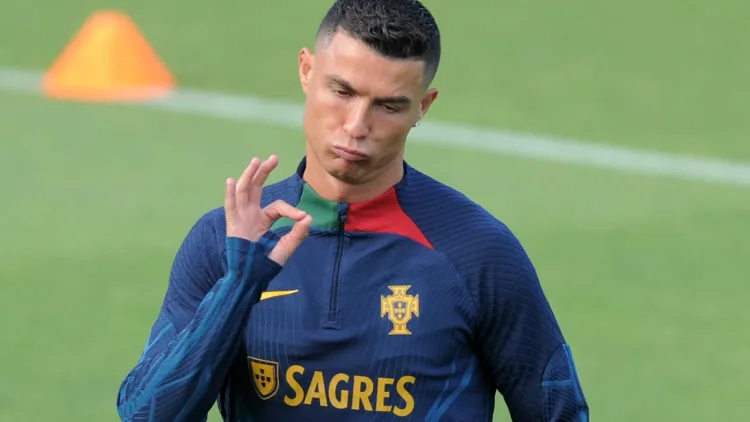 The 2018 Men's World Cup had 3.6 billion viewers throughout the tournament – nearly half of the world's population – while the 2019 Women's World Cup only had 764 million viewers, five times less than the men's version.
With more viewers, TV broadcasters pay more for the rights to air matches, which gets distributed amongst teams, who then pay their players more.
Furthermore, the first Women's World Cup wasn't held until 1991 – 61 years after the first Men's World Cup. As a result, the women's game has been playing catch-up ever since, in regards to both attracting viewers and improving the quality of the sport.
There is less money in women's football than men's football, which is a big reason why the wages are far less.