Kylian Mbappe is the most expensive striker in football history, owing to his €180 million transfer from AS Monaco to Paris Saint-Germain back in 2018.
The Frenchman originally joined the Parisians on a one-year loan deal, before it was made permanent after one campaign at the Parc des Princes. He is the second most expensive player of all time, behind former PSG team-mate Neymar, and tops the list for the most expensive strikers ever.
Even though he frequently operates on the left, Mbappe is considered a striker given his attacking tendencies and the fact he typically comes into central areas to find goals. He is therefore the most expensive striker of all time.
READ: What are the most expensive transfers of all time? The 50 highest fees in history
Behind the France international on the list is Joao Felix. The Portuguese forward cost the Atletico Madrid a whopping €127.2m when he arrived from his boyhood club Benfica back in 2019.
He was signed by Atleti following an impressive breakout season that included becoming the youngest ever player to score a hat-trick in the Europa League. Felix is another player who isn't a typical centre forward, but he is classed more as a striker than a winger or midfielder.
Antoine Griezmann's 2019 transfer from Atletico Madrid to Barcelona makes him the third most expensive striker of all time. He joined the Blaugrana for €120m, but after a failed spell he re-joined Atleti on a permanent for just €20m.
Cristiano Ronaldo is next on the list thanks to his €117m transfer away from Real Madrid in 2018. He joined Serie A giants Juventus for a club-record fee, before leaving the Turin club to re-join Manchester United in 2021.
His move to Real Madrid is not included as he was an out-and-out winger at the time, before moving centrally in Spain.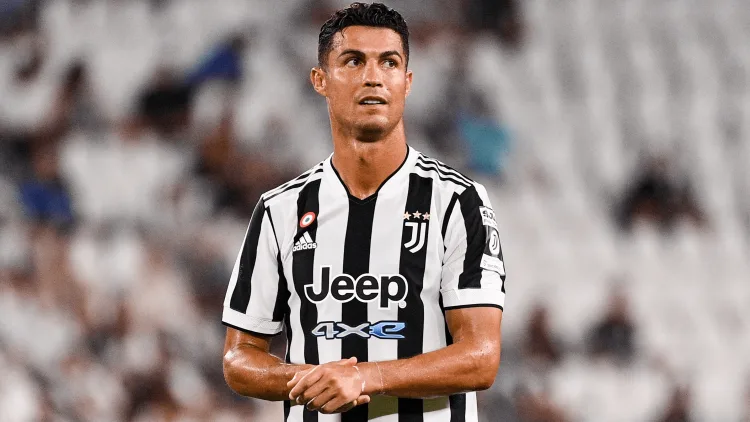 READ: Kepa and the 10 most expensive goalkeepers of all time
READ: Harry Maguire and the 10 most expensive centre-backs of all time
READ: Marc Cucurella and the 10 most expensive left-backs of all time
READ: Achraf Hakimi and the 10 most expensive right-backs of all time
READ: Paul Pogba and the 10 most expensive centre midfielders of all time
READ: Neymar and the 10 most expensive wingers of all time
Chelsea's acquisition of Romelu Lukaku in 2021 sees the Belgian appear in fifth-place in the top 10 most expensive strikers of all time. He cost the Blues €113m when they re-signed him from Inter Milan, but the move has not worked out. He was loaned back to Inter for 2022-23 and then to Roma for 2023-24.
Harry Kane transferred for €100m when he left Tottenham Hotspur for Bayern Munich in the summer of 2023. In the process, Kane became the most expensive Bayern player of all-time.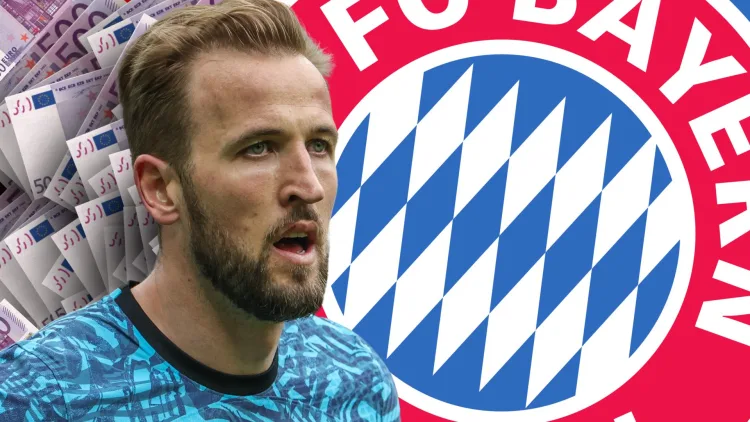 Randal Kolo Muani is the seventh-most expensive striker in history, courtesy of his €95m transfer to PSG in 2023. He left Eintracht Frankfurt after just one season at the club, having joined on a free transfer from Nantes.
Gonzalo Higuain's €90m transfer to Juventus from Napoli is next, followed by another Lukaku deal – this time his move from Everton to Manchester United. That transfer cost the Red Devils €84.7m.
Luis Suarez and Dusan Vlahovic can only be separated by €0.1m, with the Uruguyan joining Barcelona for €81.7m in 2014, while the Serbian signed for Juventus in 2022 for €81.6m. It sees Suarez enter the list in 10th place.
The 10 most expensive strikers of all time
| Player | Clubs | Fee | Year |
| --- | --- | --- | --- |
| 1. Kylian Mbappe | AS Monaco to Paris Saint-Germain | €180m | 2018 |
| 2. Joao Felix | Benfica to Atletico Madrid | €127.2m | 2019 |
| 3. Antoine Griezmann | Atletico Madrid to Barcelona | €120m | 2019 |
| 4. Cristiano Ronaldo | Real Madrid to Juventus | €117m | 2018 |
| 5. Romelu Lukaku | Inter Milan to Chelsea | €113m | 2021 |
| 6. Harry Kane | Tottenham to Bayern Munich | €100m | 2023 |
| 7. Randal Kolo Muani | Eintracht Frankfurt to PSG | €95m | 2023 |
| 8. Gonzalo Higuain | Napoli to Juventus | €90m | 2016 |
| 9. Romelu Lukaku | Everton to Manchester United | €84.7m | 2017 |
| 10. Luis Suarez | Liverpool to Barcelona | €81.7m | 2014 |