Everton are seeking to take advantage of Sevilla's desire to offload former Manchester United winger Adnan Januzaj.
Januzaj made his professional debut for Man Utd in 2013 but has struggled to realise the potential that the Red Devils believed he had. After loans at Dortmund and Sunderland, he sent to Real Sociedad in 2017 before moving to Sevilla in 2022.
The 28-year-old Belgium international has failed to make an impression at Sevilla, though, and they spent the summer seeking a way to sell him.
MORE: Ten Hag risks another Sancho crisis as Man Utd boss accused of favouritism
The feeling appears to be mutual and the Spanish club are ready to "release" the player.
Fijaches reports that Everton are ready to make a "miraculous" offer for the left winger, who featured only twice in the league for the Spanish side and only six times overall last season before being shunted out on loan Istanbul Basaksehir.
And the Toffees could have a free run at the player. According to the report, their offer for the player is the only one on the table at the moment and Sevilla "would not hesitate" to accept allowing Januzaj to depart.
MORE: Man Utd eye BARGAIN move for the 'next Neymar'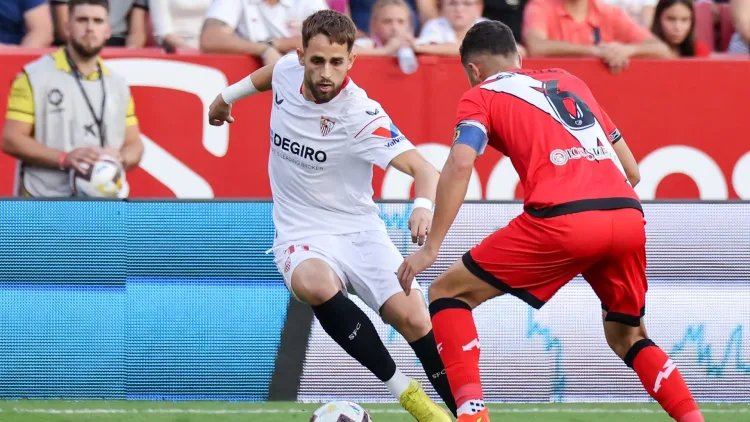 Could Everton's takeover derail a transfer?
It is unclear how the takeover process at Goodison Park might affect such a deal.
Everton are in the process of being bought out by the 777 group in a deal that could take some time to complete, with their summer transfer activity curtailed by a lack of financial power.
The Liverpool club signed only two players for a fee during the summer, adding Beto to their squad for €25 million from Udinese and Chermiti from Sporting CP for half that fee.
Januzaj is so far out of the picture at Sevilla that he could be allowed to leave on a free transfer in January, with the club just eager to get his wage off their books.