The ICC Cricket World Cup 2023 has etched its place in history as the cricketing world witnessed Australia emerging victorious for the record sixth time under the stellar leadership of Pat Cummins.
From the inaugural tournament in 1975 to the latest spectacle in 2023, the ODI World Cup has seen legendary captains, standout players in the final showdowns, and exceptional performers throughout the tournaments. On that note, let's take a stroll down memory lane and relive the moments of triumph and glory.
Australia's dominance
The epitome of cricketing excellence, Australia claimed their first World Cup in 1987 and have since been a dominant force on the grand stage. The Aussie side's recent victory further cemented their status as a formidable team on the world stage, with Cummins following in the footsteps of cricketing luminaries like Ricky Ponting, who captained the side to two of their six triumphs in the world event.
India's tale of glory
The ODI World Cup 2023 runner-up India claimed their first world title in 1983 under the captaincy of Kapil Dev, a moment that etched itself in the annals of cricketing history. Meanwhile, the team's second triumph transpired in 2011, with the resilient leadership of MS Dhoni guiding them to glory. Despite the euphoria of 2011, subsequent campaigns failed to add more silverware to India's trophy cabinet, leaving fans yearning for more World Cup glory.
West Indies' legacy
The winners of the first two editions in 1975 and 1979 under the leadership of Clive Lloyd, West Indies have been unable to recapture the championship since 1979, but their legacy still remains intact.
Other nations to taste World Cup glory
Other cricketing nations, including Pakistan, Sri Lanka, and England, have each tasted ODI World Cup glory once in cricketing history as well, contributing to the diverse tapestry of champions.
Also READ: ODI World Cup 2023 Final – Complete list of award winners and the prize money
Captains, heroes, and icons who led their teams to victories
As the 13th edition of the World Cup has now concluded, it has once again been proved that it's not just about the luck or timing that guides a team to win, but it's about the captains who led from the front and the players who stood out in crucial moments. So, here's a complete list of ODI World Cup-winning captains, the Men of the Match in the finals, and the Players of the Tournament who left an indelible mark on cricket's grandest stage:
2023: Australia
Captain: Pat Cummins
Man of the Match in Final: Travis Head
Player of the Tournament: Virat Kohli (India)
2019: England
Captain: Eoin Morgan
Man of the Match in Final: Ben Stokes
Player of the Tournament: Kane Williamson (New Zealand)
2015: Australia
Captain: Michael Clarke
Man of the Match in Final: James Faulkner
Player of the Tournament: Mitchell Starc (Australia)
2011: India
Captain: MS Dhoni
Man of the Match in Final: MS Dhoni
Player of the Tournament: Yuvraj Singh (India)
2007: Australia
Captain: Ricky Ponting
Man of the Match in Final: Adam Gilchrist
Player of the Tournament: Glenn McGrath (Australia)
2003: Australia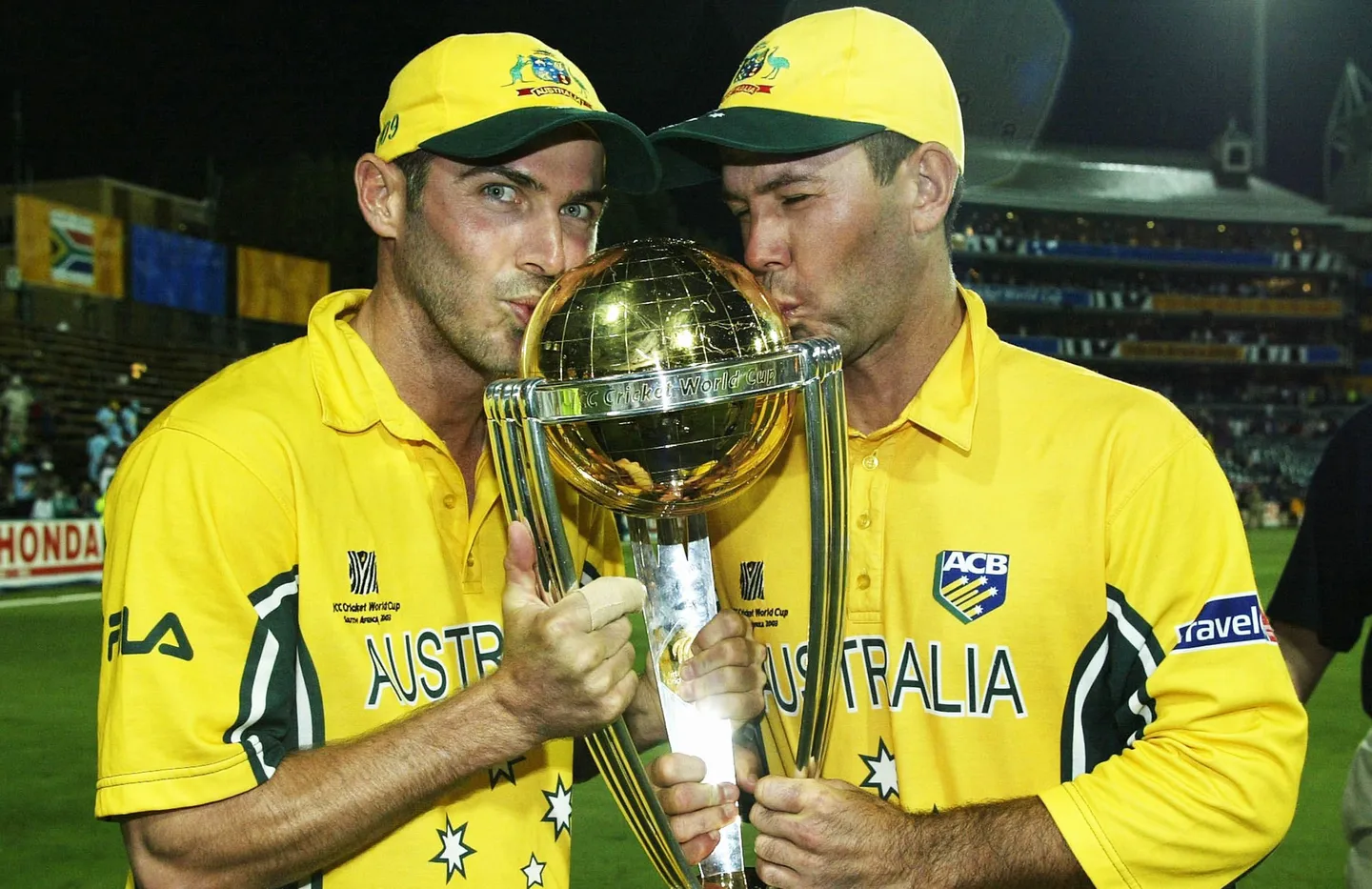 Captain: Ricky Ponting
Man of the Match in Final: Ricky Ponting
Player of the Tournament: Sachin Tendulkar (India)
1999: Australia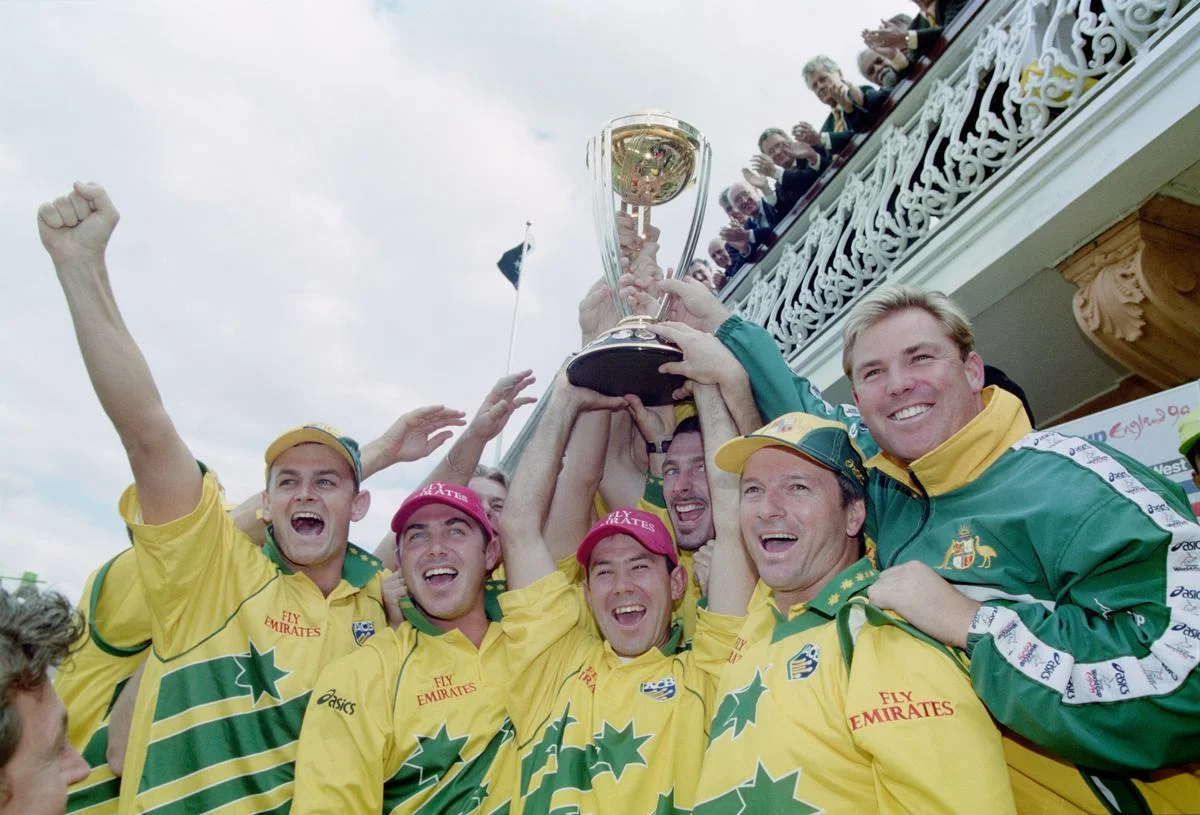 Captain: Steve Waugh
Man of the Match in Final: Shane Warne
Player of the Tournament: Lance Klusener (South Africa)
1996: Sri Lanka
Captain: Arjuna Ranatunga
Man of the Match in Final: Aravinda de Silva
Player of the Tournament: Sanath Jayasuriya (Sri Lanka)
1992: Pakistan
Captain: Imran Khan
Man of the Match in Final: Wasim Akram
Player of the Tournament: Martin Crowe (Australia)
1987: Australia
Captain: Allan Border
Man of the Match in Final: David Boon
Player of the Tournament: NA
1983: India
Captain: Kapil Dev
Man of the Match in Final: Mohinder Amarnath
Player of the Tournament: NA
1979: West Indies
Captain: Clive Lloyd
Man of the Match in Final: Viv Richards
Player of the Tournament: NA
1975: West Indies
Captain: Clive Lloyd
Man of the Match in Final: Clive Lloyd
Player of the Tournament: NA
NA: Not Assigned *
Also READ: Top 5 leading run-scorers of the ODI World Cup 2023